Coronavirus disease (COVID-19) is an infectious disease caused by a new virus which is supposed to be originated from chinese city Wuhan. It has been declared global pandemic by WHO (World Health organisation). More than 4 lakhs confirmed cases has been reported to WHO as per 65th report by WHO, out of which 18K deaths has been reported. Sill with soo much efforts we don't have any vaccine or a solid treatment for it. We are witnessing a global break, the only solution is to keep yourself away from it.
Now we want to know how suddenly a we got a global pandemic. For that we have to go back in time to Nov. 17, 2019. World came to know about this virus when a report was published by South Morning China post. That is more than a month earlier than doctors detected cases in Wuhan. As Reported by china till 15th Dec there were 27 cases, and by 20th Dec it was 60. On 27th Dec Dr Zhang Jixian head of the respiratory department at Hubei Provincial Hospital, reported to health officials in china that a novel coronavirus was causing the disease; by that day it there were already 180 cases.
We have seen that to reduce the spread of virus china imposed lockdown in come parts of country. The infected parts indicated in the image.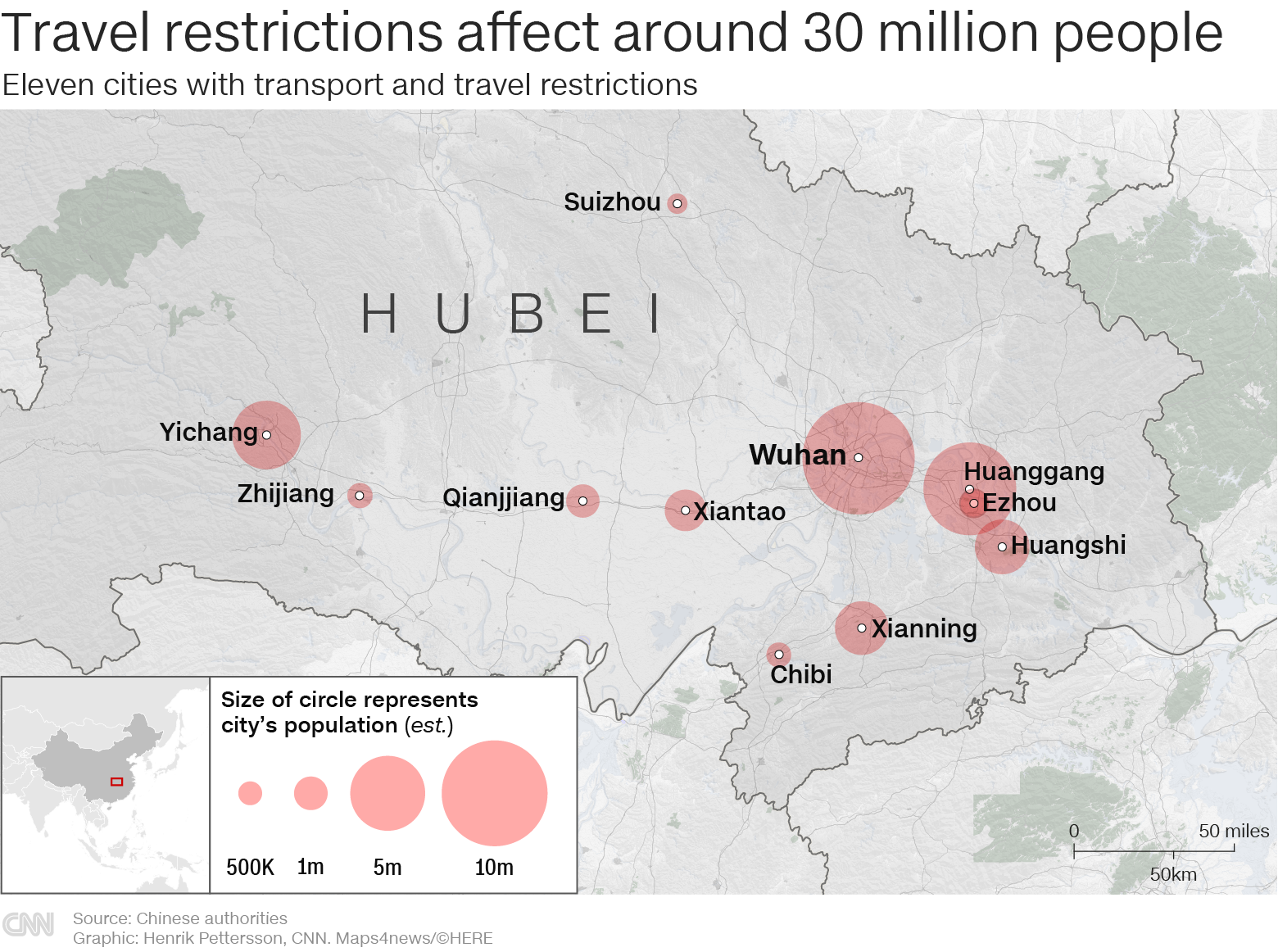 Since 31st Dec the spread of virus in china mainland is as indicated.Officails repored 40k confirmed cases across the country. 3/4th were from Hubei province, where the outbreak began in the city of Wuhan.
Now the Questions that raises Doubts are:
If China didn't knew much about the virus, why didn't they lockdowned whole country? While countries like Iran and Italy lockdowned whole country and  even after having much information about the virus that first orginated from china they  couldn't avoid the threat.




Why the agenda of Wuhan virus is not being discussed at UN just because it is decided by the chair and the chair for this month(march) is china? Coronavirus disease being a global pandemic why there is no need for discussion. They say covid19 is not on UNSC's agenda. During the Ebola outbreak the security council was quick to adopt a resolution over Ebola outbreak. Why is coronavirus different from Ebola outbreak? Just because china enjoys a position at UNSC and the virus originated from Chinese soil.




Why china want to discuss lockdown In Kashmir, a Indian part when whole world is in lockdown?




If we see the total death in china and compare it with other countries like Italy and US who have better medical facilities than china and they also had more information than china (when these countries observed 1[sup]st[/sup] case), it is lower, what does this points to? Is china Better than any other country in the world to tackle any such virus attack? Question is what is the actual no of deaths in china?  




Why Chinese Mobile carriers lost 21 million users after coronavirus outbreak? Actually it should have increased as the population caged in their home had much time to spent on social media as being observed form other countries. officials claim due to lockdown the migrants couldn't return back to their work after lockdown, because of that they cancelled their subscription, but that is deactivated only if leave their job permanently.




Dr. Li Wenliang really died from coronavirus? He was few of those who were waring peoples about respiratory illness in online chat forums very early, He had the knowledge about the virus and its possible threat, knowing all these he must have been taking care of himself. In this regard question also raises to WHO because Dr Mike Ryan (head of the agency's health Emergencies program)  in response to a question during WHO news conference said: "We should celebrate his life and mourn his death with his colleagues" but WHO later through twitter said they didn't had information about Li's status. The doubt deepens when Li says "It would have been better" if Chinese officials had disclosed information about the epidemic earlier, "they should have a lot more openness and transparency".



There are some questions that is yet to be answered by Chinese govt. These unanswered questions can only create more confusion and doubt on the topic, which will lead to global conflicts. The Chinese authority should address and give us some satisfactory answers.
Will coronavirus go away?
This is the question on which several research is going, and researchers are still studying the virus. Researchers say preliminary research shows that covid19 is mutating and there are atleast two types of viruses now (L type and S type). L-type is found to be more aggressive.

If we don't work today no one will be tomorrow.

Initially we had very little data due to Chinese regulation, which could have boosted the research work.
Why china didn't informed the world or alarmed about this pandemic?
China tried their best to hide any such data, but what was the reason
Maybe by the time china came to know about the virus and it already had done the damage, the Wuhan city is the center of transportation, had the world know about it, it would had reflection on Chinese economy. By the time they alarmed the world virus was round the globe.




To maintain their political control over the territory, Chinese official acceptance of it's failure would have lead to a revolt by the population knowing the actual total infected cases.




Chinese played bluff to the world, they lockdowned Chinese cities which reduced infection in china but continued international flights, the world was unaware of the possible threat and were not that serious. China already lost so much because of lockdown, they just wanted to pass the game to the world so that they could be on the same line.



All the major infected cities are the

major commercial, financial and cultural centers

of the world, this clearly shows that china started a global war. Pakistan being most friendly country have could had most higher infection as observed in South Korea, south Korea got higher infection just because it was doing better in terms of economy. Given

WION